NHCRWA PRESIDENT, ALAN RENDL, RECEIVES PRESTIGIOUS AWBD VISIONS AWARD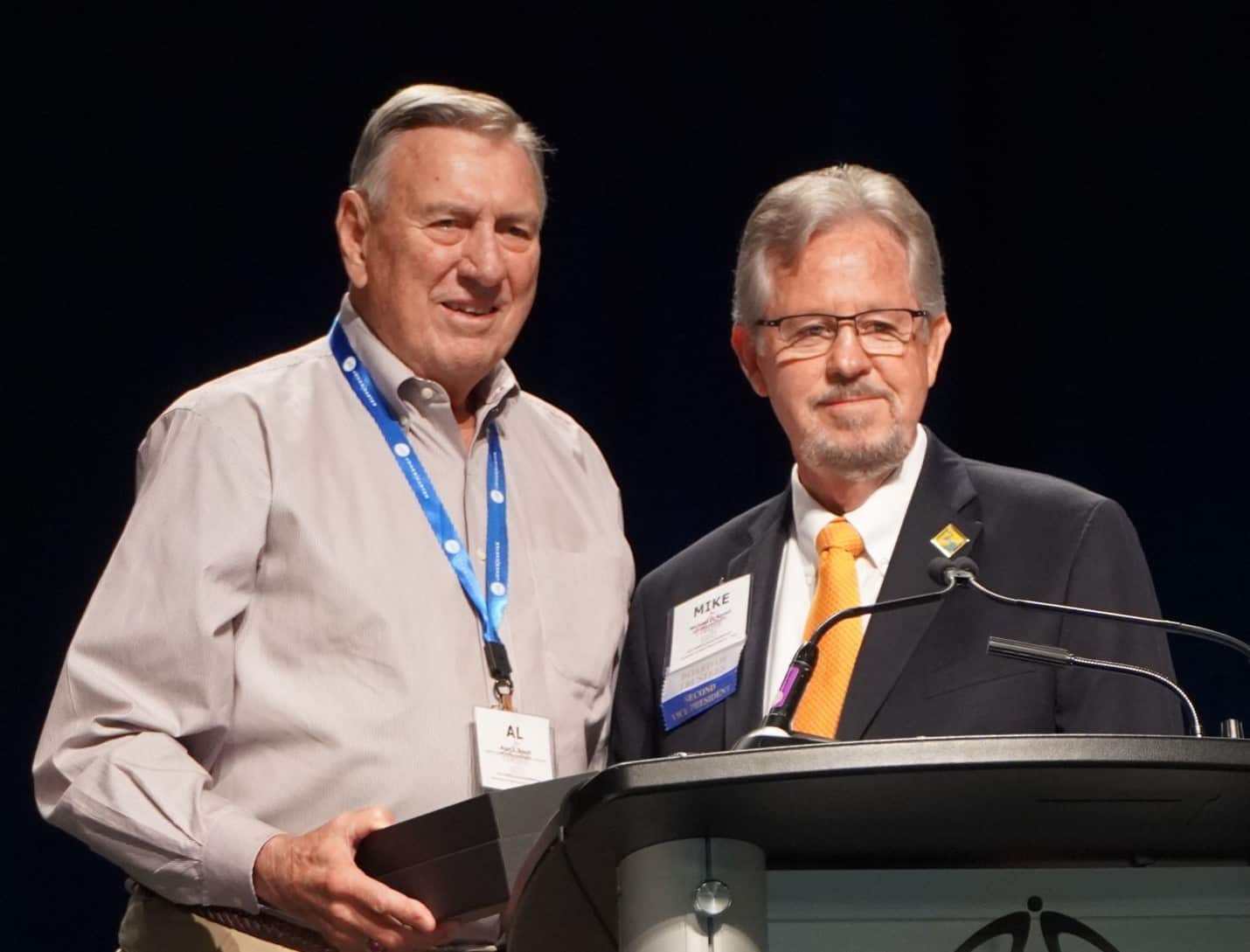 Alan J. Rendl (left), NHCRWA Board President, receives the prestigious AWBD VISIONS AWARD from Mike Rozell, 1st Vice President of AWBD Board of Trustees.
For two and a half decades, Alan Rendl has personified WATER during his service as a Water Board Director, as a community leader and advocate, and as a Director and President of the North Harris County Regional Water Authority. Recently, Rendl was recognized for his exceptional service as the recipient of the prestigious Association of Water Board Directors' 2021 VISIONS Award.
After 35 years as a career executive with Exxon, he retired in 1995. Alan took an active role in regional water issues, and served as chairman of the North Harris County Water Issues and Annexation Reform Group; and as director of the North Harris County Water Users Association.  He led the fight during the 1997 and 1999 Texas Legislative sessions to pass responsible legislation to give north Harris County voters control over their own future water supplies. Since the NHCRWA was created in 2000 and ratified by public election, Rendl has served as the Authority's spokesperson before community, education, and business organizations.
Alan's commitment to ensuring the area has an adequate supply of potable water into the future aligns him with AWBD's support of Texas water district operations through education, unification, and advocacy, and identified him as a viable candidate for the AWBD award. The presentation took place at the AWBD 2021 Annual Conference in San Antonio June 19, 2021.